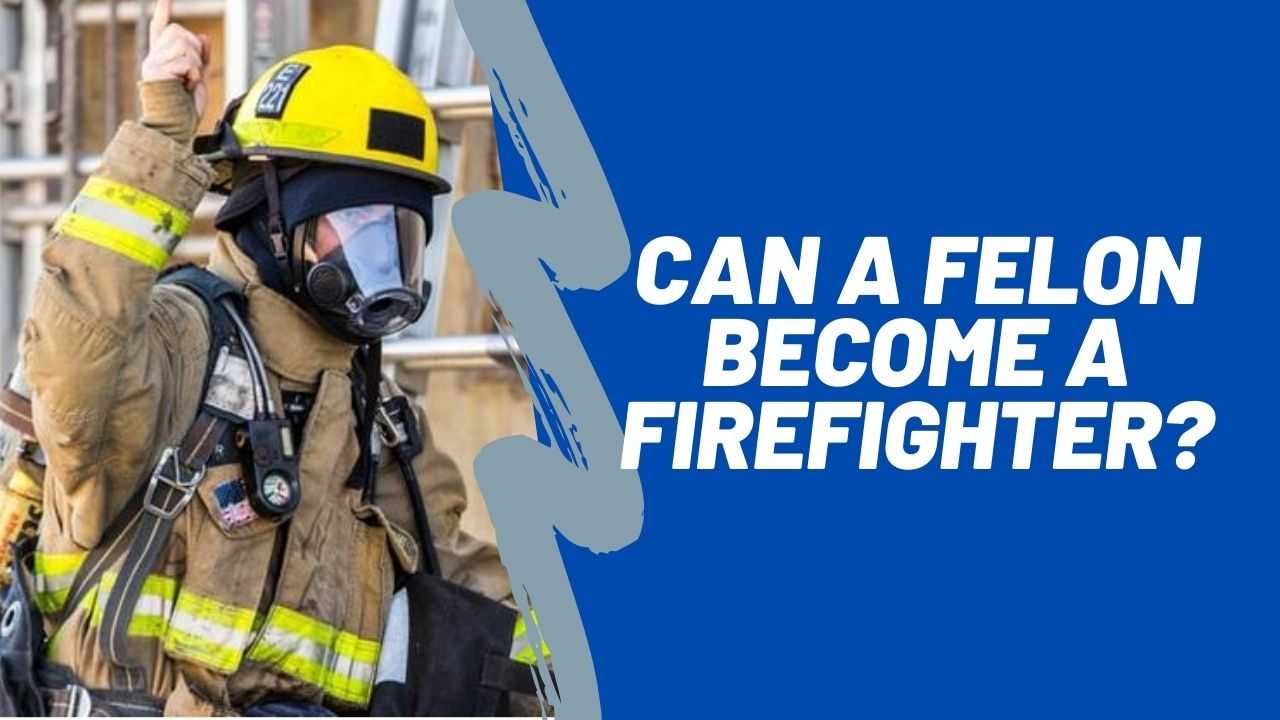 One of the most common aspirations that children grow up with is to become a firefighter. Some have turned that aspiration into reality; for others, it remains a dream. Unfortunately, many have lost sight of what they once aspired to be and followed the wrong path.
The dreams are often demolished by a mistake that is criminal in nature. A mistake is something that many feel devoured their ambitions and goals of being a firefighter- successful and being able to help others.
Becoming a Firefighter
A firefighter is a person who is engaged in serving the public; therefore, they are considered trustworthy. Firefighters are often  first responders to emergency situations, not only fires. It is the level of responsibility that makes the application process so challenging.
If the applicant is selected for an interview, they should prepare themselves for the process that they are about to endure. A candidate goes through medical and physical endurance examinations, psychological testing, credit history, and background checks.
Firefighters are expected to display honesty, leadership, integrity, positive outlook, and self-reliance. Your social media presence will be examined, so if there is anything that has the potential to be interpreted as risque, immature, or inappropriate, remove them.  A career as a firefighter is a competitive one. There are hundreds into thousands of applicants.
Many steps need to be completed in order to become a firefighter. The basic requirements to become a firefighter are: to meet the age requirement of 18 years old and have a valid driver's license. Depending on the department you're applying for, there might be a maximum age of between 28-35 years old.
At the very least, an applicant needs to have a high school diploma or GED. Many firefighters will have a degree in fire science. In some states, there's an additional requirement of being an Emergency Medical Technician (EMT). The conditions and qualifications of becoming an EMT will be discussed later in this article.
Numerous events are designed to test your physical abilities. Passing the physical ability test is an essential step in becoming a firefighter. The events that will test your physical capabilities are stair climb, hose drag, ladder raise and extension, equipment carry, rescue, forcible entry, ceiling breach, and pull.
Considering that a firefighter serves the public, it is a great time to volunteer in your community. Community service can be rewarding in many ways, but as far as a firefighter position, it is the best way for the community to get to know you.
Having state entry-level firefighter certifications, such as Firefighter I and II, is an excellent accelerant for your career. You will be required to graduate from the fire academy once hired but will have a head start with the educational and practical skills of the position.
Rules and Regulations
There are no state or federal laws that prohibit a convicted felon from becoming a firefighter. Individual jurisdictions make the decision. Some regulations state that an applicant can not have a felony conviction that involves moral turpitude. Under state and federal laws, moral turpitude is anything involving lying, fraud, and theft.
Some convictions are reflected poorly on your application if you have been convicted in the past three years. The conviction of a Class A misdemeanor for assault with bodily injury, Class B misdemeanors of possession of drugs, Class C domestic violence, and Driving Under The Influence (DUI) can stop your application process immediately.
An applicant can not have a felony involving arson, burlgary, larceny, or murder. While some states will automatically reject your application, other states will be more challenging to be accepted.
Another instance that an applicant would be denied employment as a firefighter is if the applicant shows any pattern of disrespect for the law, and has an active warrant, or is under indictment for any criminal offense.
Those reviewing applications will also look at an applicant's credit history.  If history shows a pattern of unpaid debts and extensions of credit, it can reflect judgment and integrity. It is best if an applicant does have extenuating circumstances to include a letter of explanation.
Being upfront and honest about your record is the best method to prove accountability. You have the opportunity to explain the circumstances surrounding your history as well as the steps you have taken to change and better your life.
Being an EMT
Since being an EMT is often a prerequisite of becoming a firefighter, it is vital to know the requirements and qualifications. Emergency Medical Technicians (EMT) provide urgent medical care to individuals. EMTs often work with vulnerable people, but some states have restrictions regarding the issuance of a license to applicants who have a criminal history.
Unless you have been convicted of a serious crime, a criminal record usually will not bar you from receiving a license. Each state has its own licensing standards. You will need to contact your state licensing agency to determine whether or not your criminal record will disqualify you from being an EMT.
Many states are willing to license individuals who have a criminal history as long as specific conditions have been met. These conditions may include:
Documents that reflect a period of time has passed between conviction and the application for an EMT license.
Letters of reference from physicians, employers, therapists, and probation officers
Offering a detailed explanation concerning the circumstances around the conviction and rehabilitation
The National Registry of Emergency Medical Technicians (NREMT) administers the certification program for EMTs. They have a detailed policy on individuals with a criminal record. The board will investigate those with felony convictions and determine if they can sit for the exam. They can deny the request for certification based on convictions that involve:
A dangerous weapon
Physical assault
Abuse of elderly, children, or infirm
Property- related crimes
Sexual assault or abuse
To Protect and Serve
A firefighter is in a position to save lives. As public servants, they are there to serve and protect. Firefighters are expected to live the same with the same high- quality standards that are placed on police officers. Typically, a firefighter is expected to have the five I's that are required by law enforcement- intellect, initiative, integrity, industry, and impact.
A colleague might think about the dangers and negative potential of working alongside someone with a felony record. After all, this is a dangerous job that requires dedication and responsibility. You are responsible not only for the life of others but for the life of your partner. Some think that having a partner that has displayed a history of breaking the rules of society is an added danger.
There are 67% of felons that end up returning to prison within two years. These statistics make people nervous. However, a felon deserves the same opportunities as everyone else. They are not incapable of doing good deeds for their community.
It is the dedication and perseverance that enables a felon to become a firefighter. There is a level of extreme competition in this industry, and it is increasingly more challenging for a felon to be offered a position. The fact that a felon works harder to achieve this dream should provide proof that the life they once lived is in the past.
It is considered discrimination to disqualify and applicant strictly for having a conviction; however, it is not discrimination to disqualify an applicant based on how their conviction could impact their job performance or the reputation of the business.
Reactivating the  Dream
Getting a start by placing your foot in the door is easier done by applying to be a volunteer firefighter You can gain some experience and training in the field. There is often less competition for volunteer positions, and you are displaying the commitment, desire, and persistence you have for overcoming the obstacles you face.
The difference between whether or not you would be considered a qualified applicant could depend on the amount of endurance and dedication you have in the industry. Laying the basis for the firehouse to be acquainted and familiar with you, your  background, skills, and training.
Be Encouraging
Being there for encouragement and support when your loved one has a desire to pursue a career in firefighting can be the line between accomplishing this goal or retreating. Encourage them to begin with volunteering. As the experience, they will receive from volunteering and living an honest life, can further their yearning for becoming a firefighter.
Be a reminder to  your loved one about the importance of having goals and the steps to achieve those goals. Often re-establishing a connection with the community by volunteering for organizations such as the American Red Cross, will give an ex-offender the confidence that is needed to continue pursuing the dream of becoming a firefighter.
Community engagement is important to establish relationships but helps in building a foundation of trust. After having a bad experience, a positive change that incorporates the community into your life will give a positive influence and value of being reformed and rehabilitated.
Conclusion
A felony conviction does not necessarily mean that your dreams of becoming a firefighter are pointless. There is a possibility that you can still live out those dreams. With careful decision making and planning, you can create an attractive portfolio of rehabilitation that would be hard to go unnoticed.
Remember that your past should be left in the past. Proving your capabilities to live an honest life as an upstanding citizen is within reach. You should make such extraordinary positive steps to be an active and productive member of society.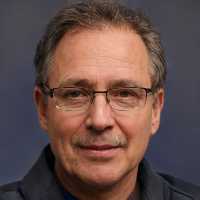 Hi I am Joseph Hartman, the editor at AllFelonsJobs.com. I am a father of two beautiful kids, a husband and a son. I put family first. It is in my nature to stand up and fight for the rights of people. I believe in fair opportunity for everyone.