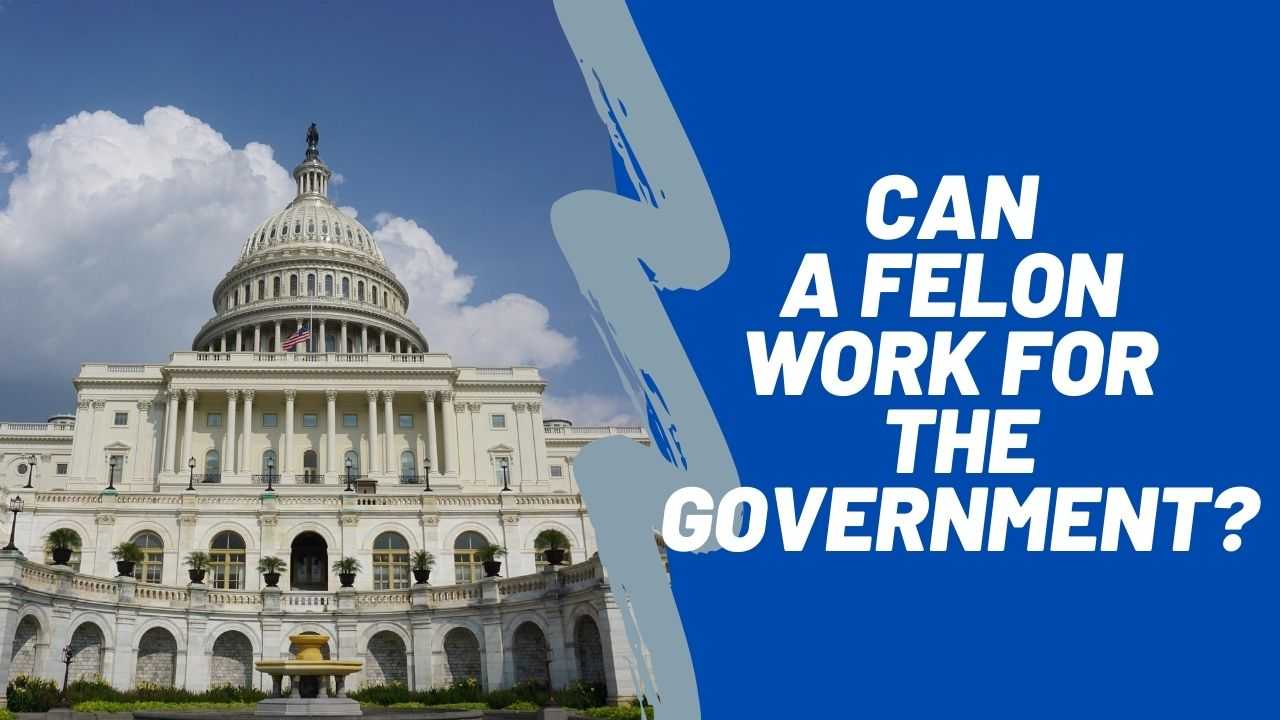 The U.S. has millions of Americans who have felony convictions. The employment realm has adapted to the increasing population; however, it is difficult to obtain a position with a felony-friendly employer but far from impossible.
The government considers any applicants with felony convictions on a case-by-case basis. In general, you will not be automatically denied employment based on your criminal history.  It all depends on the specifics of  your conviction. How much time has passed and how well you have reintegrated back into the community.  If a felon is able to secure reliable employment, the likelihood of them re-offending is much lower.
Debarments from Government Employment
According to the U.S. Office of Personnel Management (OPM), there are no general prohibitions against employment. Depending on your conviction, there are specific regulations that may block you from working particular jobs. For example, under the Omnibus Consolidated Appropriations Act of 1997, any person who has been convicted of domestic violence under either State or Federal Law are prohibited from employment requiring them to ship, transport, possess, or receive firearms or ammunition.
The OPM determines your eligibility on a case by case basis. The factors that are relevant to getting a government job are the:
Duties of the position you applied for
Nature of the felony
How recent the crime
Evidence of rehabilitation.
It is better for you to be upfront and honest about your criminal history as the OPM will complete a background check. Try to focus on your strengths and skills that are pertinent to the position rather than your criminal history.
Various regulatory or statutory debarments do exist but are rarely applied. You can be barred from Federal employment for offenses that included; unlawful and willful destruction of public records, treason ,or willfully supporting the government's overthrow.
President Obama's plan to help ex-offenders
As an attempt to reform America's criminal justice system, The Obama administration implemented the "ban the box" executive order. This is a step to demolish mass incarceration and to ensure that discrimination based on criminal history is limited. Ban the Box prevents employers from asking about criminal history until a tentative offer of employment is presented.
Employers used to use the question, "Have you ever been convicted of a crime?" on their applications as a method to weed out applicants with a criminal history. This does not offer the applicant to interview and discuss their background. They never took into consideration the specifics of the crime, how much time has passed, or what positive changes the applicant has made since then-being able to be seen as an applicant before your criminal record being apparent.
Currently, thirteen states have ban-the-box laws that apply to private employers:
California
Colorado
Connecticut
Hawaii
Illinois
Massachusetts
Minnesota
New Jersey
New Mexico
Oregon
Rhode Island
Vermont
Washington
States that do not have ban-the-box laws must use caution with their hiring practices. Asking about criminal history and denying employment can violate federal antidiscrimination laws. The Equal Employment Opportunity Commission (EEOC) has warned employers against this practice and has issued guidelines to flow to prevent discrimination.
Applicant Restrictions
The federal government and some states have become very selective in their employment recruitment standards. These standards apply to jobs that are law enforcement, or justice- related and are still off-limits to ex-offenders. For example, an ex-offender cannot work for the FBI. They, amongst others, have disqualifiers that will not allow someone who was convicted of a felon to be a candidate for a position. It is wise to research these types of employments and review their qualifications and disqualifiers.
The common requirements in almost every jurisdiction are:
You must be a United States Citizen
You must be at least 18 years of age but 21 in some states
You must have either have a high school diploma or GED
You must have a "clean" criminal record
Must have a valid driver's license
You must be physically capable.
The majority of government employers will not automatically reject your application based on criminal history as a developing number of state and local governments either already do or are beginning to eliminate the criminal history box from the applications from public sector positions.
Another factor that will be considered in applying for a federal government position is your credit history. If you have a history of unpaid debts or bankruptcy, you could be disqualified for some federal employment positions.
If your application has inconsistent employment history, this will be deemed a reference of character. Ultimately, a background check for Federal employment are designed to assess trustworthiness and reliability. The federal government was a measure of loyalty and a good sense of responsibility to the United States.
Applying for Government Positions
Each agency has its own rules and regulations regarding the disqualifications of an ex-offender. Most agencies will not disqualify individuals with a felony conviction, but you might want to contact the Human Resources department to confirm.
If and when you do apply for a government job, and you need to get clearance, then be
Honest with the agency about your conviction. Pay special attention to the steps you have taken since then that make you a positive member of society.
Many employers are reluctant to hire ex-offenders because they are under the misconception that the individual will steal, commit fraud, or be dishonest in other ways that could be damaging to the reputation of the business. Some programs have been implemented to aid an ex-offender in multiple areas- the Second Chance Act and the Federal Bonding Program.
Programs and Credits for Hiring Felons
The Second Chance Act enables any second chance programs to receive federal grants to help an ex-offender find a job, housing, and reenter the community.
The Federal Bonding Program is a program sponsored by the government through the Department of Labor. It was developed to help high-risk job seekers with obtaining employment that they are otherwise qualified. The Federal Bonding Program  acts as an insurance policy for an employer. It protects them against any theft within the first six months of employment. It is free of charge for both the employer and the employee.
The Work Opportunity Tax Credit is a credit offered to employers from the government. The employers that hire individuals that have employment barriers such as a felony conviction, can get a tax credit up to $9,600 per year for each employee that meets these guidelines. One guideline is a felon that has been released from prison or has  completed parole/probation within the last year.
The Fair Chance Employment and Education is a movement by bigger corporations who are dedicated to giving people with criminal history a fair chance at jobs. These employers have agreed to hold any questions concerning criminal history until after they have made an employment offer. They have signed a pledge to be a participating employer is this program. There are many corporations that participate in this program including:
American Airlines
Best Buy
CVS Health
Dropbox
Google
Kellogg's
Kroger; and
Walmart
With this being said, convicted felons have a bigger opportunity to obtain employment in a reputable company or government entity. The majority of these employers offer a full benefit package that includes medical, dental, life insurance, and employee assistance programs.
Remind yourself that you are not a bad person but a person who has made mistakes in your past.  You cannot allow past mistakes to define you. You must show the side of you that is not dictated by a background check. Highlight your rehabilitation with characters letters from parole, probation, case managers, and any alcohol or drug prevention programs.
Be realistic about how employers may perceive you initially. There are many stereotypes that give an employer an impression of you being untrustworthy, dangerous, and uneducated. It is essential to know about these stereotypes so that you can overcome them.
First impressions do make a difference. Wearing business attire that indicates you are already successful and maintain that look every time you go out. Investing in some clothes and personal upkeep is an important step. A confident handshake and conducting yourself with pride and confidence can be just the push an employer needs to select you as a candidate.
Conclusion
Just as with many jobs, you have to prove your worthiness with government employers. Your criminal history does not define you. The mistakes that you might have made in your past changed the  person who you are today. Emphasis on the skills and qualifications that make you the right candidate for the position you are applying to.
The most reliable quality you can have when applying for a government position or any other position is confidence. Many employers have reported their best employees are those who have a criminal record, with a lower amount of absent days and a general appreciation for the opportunity.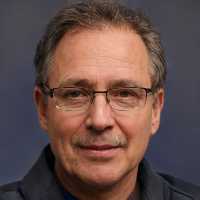 Hi I am Joseph Hartman, the editor at AllFelonsJobs.com. I am a father of two beautiful kids, a husband and a son. I put family first. It is in my nature to stand up and fight for the rights of people. I believe in fair opportunity for everyone.