Darden Restaurants is the overarching company home to several well-known restaurants, including Olive Garden and Longhorn Steakhouse. For over 80 years, Darden Restaurants has aimed to serve great food and drinks with equally great customer service.
For felons looking to get back on their feet, finding employment is crucial to success. The restaurant industry has many positions available to help do just that.
About Darden Restaurants
Darden owns eight different restaurant brands: Olive Garden, Longhorn Steakhouse, Cheddar's Scratch Kitchen, Yard House, The Capital Grille, Seasons 52, Bahama Breeze, and Eddie V's. Each brand has its own distinct character and taste.
The Darden legacy began when Bill Darden opened a restaurant called "The Green Frog" in 1938. He prioritized excellent customer service for all of his guests, which is now the foundation for the Darden brand's values.
Today, Darden Restaurants has over 1,700 restaurants with over 180,000 employees among them. They are now devoting themselves to an initiative called "People, Planet & Plate," which consists of their fair pay and sustainability practices.
Part of the "People, Planet & Plate" initiative is that their hourly workers make around $15 an hour. Other benefits include health insurance (with dental and vision), life insurance, accident insurance, several discounts, and retirement plans.
People enjoy working at Darden Restaurants because of the fast-paced, exciting environment. Work schedules are flexible, and there are many opportunities to move up the career ladder.
Does Darden Restaurants Hire Felons?
According to their application, Darden Restaurants will hire felons. In fact, in several states, you do not have to answer any questions about your criminal record until you have been made a conditional offer of employment.
Each location may vary in terms of how open they are to hiring felons, but this should not discourage you. As a whole, the company is open to hiring felons and many felons are able to obtain restaurant work.
Does Darden Restaurants Run Background Checks?
It appears that the answer to this question may vary by location, most likely due to local laws regarding background checks for employment. Some former employees report not having a background check while others report that they did go through one.
Each state has different requirements about how thorough background checks need to be, so it is a good idea to look at the laws in your area to see what will show up on your background check.
Careers At Darden Restaurants
The careers at Darden Restaurants are essentially the same positions you'd find at most restaurants, though the exact titles may vary by brand.
Servers take guest orders, bring food and drinks to the table, process payments, and provide general customer service to their guests in their section. Other side tasks may be required as well during a shift.
Bussers help servers by clearing dishes and glasses from tables during or after service so servers can do other tasks. They are responsible for making sure the dining rooms look clean and presentable for the next guests.
Dishwashers are responsible for cleaning the dishes and utensils. Unclean dishes make for a terrible dining experience, so dishwashers are crucial to the whole restaurant's success.
Line Cooks work in the kitchen, cooking the food for guests. They are expected to follow safety and sanitation rules to ensure that the employees and food remain safe.
Hosts greet guests when they enter the restaurant, manage a wait list during busy times, assign parties to tables, and take guests to their seats. They are expected to be friendly and fairly distribute customers among the servers.
Application Process At Darden Restaurants
To apply for a Darden restaurant, go to darden.com/careers/restaurant-careers. From there, click on the restaurant you'd like to work for. From each restaurant brand's website, you can then click on the job title you want to apply for, and it will show you a list of locations hiring for that position.
Restaurant work is known for being high-energy and always exciting. Make sure your interviewer can see your positive attitude so they can easily see you as part of the team.
If you do not enjoy frequently interacting with many different types of people, serving and hosting may not be good choices. However, bussing, dishwashing, and line cooking are all options that involve less social interaction.
When explaining your past felonies, focus on how you have grown since they occurred and what you have learned. Try not to be negative or dwell on anything. The more positive you are about your future, the more positive they will be as well.
Any previous experience working on a team or with customers should be mentioned on your resume. This shows that you are good with people and can handle the very social environment.
Application Links
Company: darden.com
Careers: darden.com/careers/restaurant-careers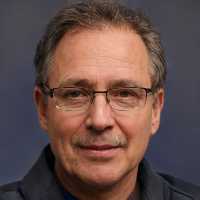 Hi I am Joseph Hartman, the editor at AllFelonsJobs.com. I am a father of two beautiful kids, a husband and a son. I put family first. It is in my nature to stand up and fight for the rights of people. I believe in fair opportunity for everyone.