Hobby Lobby offers arts and crafts supplies and home décor at a reasonable price. Being a religious run company, they are only open 6 days a week.
Felons deserve a second chance for many reasons, but the top two reasons are a sense of purpose and a means to care for themselves. Many companies will hire felons under the right circumstances.
About Hobby Lobby
Hobby Lobby markets in the arts and crafts and home décor industries. They offer services for picture framing and host classes on various arts and crafts at their locations.
In 1970 Hobby Lobby was started my husband and wife David and Barbara Green in their home. They made miniature picture frames for customers, eventually growing their business to a larger facility in Oklahoma City.
Hobby Lobby now has 850 stores across the United States and 37,500 employees. Hobby Lobby also runs offices abroad in Hong Kong, Shenzhen and Yiwu China.
Benefits that Hobby Lobby offers are health and dental insurance, paid vacations, personal paid time off, 401(k) and an employee discount.
One of the great things that employees love is having at least one weekend day off work. Because Hobby Lobby is a Christian run company, all stores are closed on Sundays. There is also the employee discount which saves you money on nearly everything you buy from the store.
Does Hobby Lobby Hire Felons?
Looking at their application, it looks like Hobby Lobby will in fact hire a felon. Obviously, they want you to acknowledge your felony and list when it was and what it was for.
This is typical for most companies however and it typically depends on what the felony is for and when you were convicted.
Does Hobby Lobby Run Background Checks?
Based on research it can be assumed that Hobby Lobby will do a background check on you. However, the scope and range of the background check will vary from company to company.
More than just a simple credit check, there are some positions that require a credit check as well. Typically, a check of this kind is used for management or lead positions.
Careers at Hobby Lobby
Working at Hobby Lobby means that you are dealing with customers that are older in age typically. This may mean a different approach to customer service than what you may be used to. It can be rewarding in the ways of benefits however and the employees seem happy with their work.
Front End Cashier: In this position you will be handling money obviously and will need to keep a balance of your till. You are also the last face the customer will see before leaving so the customer service aspect is crucial in this position.
Stocker: Stockers are responsible for getting products on the shelf in a timely manner. Accurately displaying the products is important to the appeal to the customer. As with all positions at Hobby Lobby you will be assisting customers as well.
Bookkeeper: As the bookkeeper you will likely not spend much time on the sales floor, so this is a good position if the thought of helping customers does not really appeal to you. A strong ability to do mathematics is a key component to this position.
Floral Designer: In this position you will be making floral bouquets that are both sold on the sales floor and special orders for customers. Attention to detail will serve you well as a floral designer.
Custom Framer: As a custom framer you will be cutting and fitting frames and matts of specific and sometimes odd dimensions. You will need to be quick and efficient in this role and attention to detail is a must.
Application Process at Hobby Lobby
Applying at Hobby Lobby is easy. Simply head over to their careers page here. Once there you can search for positions available in your area.
It is crucial that you be honest with this company about your past. They are a Christian run business that does perform a background check.
If your felony is brought up during the interview it is a good thing. It means that they know about your criminal record but also it means that they are still considering you as well. Just be honest with them. What you did and how long ago the offense happened all play a role in getting hired.
The more you know about what you are selling the better. Take the time while helping your customers to learn more about their project. Over time you will learn about different methods of art.
If during the interview the felony is not brought up organically it may be in your best interest to bring it up yourself. It is an integrity move that will show them that you are serious about the job and that you are an honest person.
Application Links
Company Website- Hobby Lobby
Company Careers- Hobby Lobby Careers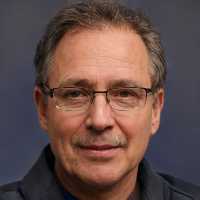 Hi I am Joseph Hartman, the editor at AllFelonsJobs.com. I am a father of two beautiful kids, a husband and a son. I put family first. It is in my nature to stand up and fight for the rights of people. I believe in fair opportunity for everyone.