Safelite is an automobile glass repair company. If glass in your vehicle needs to be replaced, you can either go to one of their locations to have it done or a MobileGlassShop can come to you.
Felons deserve to find employment that can help them reestablish their independence. Though it can be a challenging process, it is an important part of moving past any criminal history.
About Safelite
Safelite repairs and replaces windshields and windows in vehicles. They also provide services related to windshields and windows, including wiper replacement, power window repair, and safety system recalibration.
Bud Glassman and Art Lankin founded Safelite in Wichita, Kansas in 1947. The company has very comprehensive customer service, available 24/7. They also feature the "industry's only nationwide lifetime guarantee."
Now, Safelite has over 720 in-store locations and more than 6,000 MobileGlassShops. Their services are able to reach over 97% of drivers in all 50 states. Currently, they repair over 1.5 million windshields a year.
Full-time employees at Safelite can enjoy many standard benefits (health insurance, 401(k), life insurance, etc.), but some of the more unique benefits include paid volunteer time, paid training programs, and optional benefits like pet insurance and legal services.
People enjoy working at Safelite because they are focused on taking care of their employees and ensuring a good work-life balance. The company is innovative and involved in the community, making it a very dynamic and opportunity-filled place to work.
Does Safelite Hire Felons?
Our research suggests that Safelite has hired felons in the past. The chances of being hired may vary by state, location, and the details of the felony.
Because there appears to be no hard rule about hiring felons, it is worth applying even if you are not sure about the specific location's hiring practices. You'll only know if you try.
Does Safelite Run Background Checks?
While we couldn't find definite information on background checks, Safelite does drug screen and have "hiring requirements" according to their website. Based on this, it is likely that they background check.
This answer may also vary by location, and the details of what shows up on your background check could vary according to local laws.
Careers At Safelite
The majority of entry-level jobs available at Safelite are repair positions. However, there are also a few customer service-related roles for those who may not want to be out in the field.
Repair Specialists provide vehicle glass repair services. They also operate the MobileGlassShops that are used to meet customers to provide repairs. Ability to lift/help lift 25-75 lbs as well as operate hand and power tools required. Must be able to operate a motor vehicle.
Auto Glass Technician Trainees learn how to replace vehicle glass, recalibrate driver assistance systems, operate vehicle glass tools, and other requirements for glass repair. Must be able to lift and carry up to 75 lbs along with meeting other physical responsibilities.
Warehouse Associates assist with the shipping and receiving processes. They manage inventory and deliver it to Safelite AutoGlass and other glass retail locations. Valid driver's license and power equipment certifications required.
Customer Service Representatives handle calls from policyholders, insurance agents, and auto glass shops. They are responsible for gathering information needed to file a claim. Great customer service is expected, but no prior customer service experience is required. Must be able to sit and work at a computer and on the telephone for long periods of time.
Application Process At Safelite
To apply at Safelite, go to safelite.com/careers. From there, you can either click "Search Jobs," or click on "View Opportunities" under the job category you are interested in. Either of these options will take you to all open positions within your search category.
Some technical knowledge is required for repair technician positions, but Safelite has a very comprehensive training program that will teach you the Safelite-specific technical skills. Therefore, do not let lack of experience keep you from applying.
Almost all of the entry-level positions at Safelite involve being face-to-face or on the phone with customers for long periods of time, so it is important that you emphasize your customer service skills. Even the technicians are expected to be friendly and positive.
Dress nice for the interview, maybe with a clean and wrinkle-free pair of slacks and a nice, ironed button-down shirt. Do not be late, and show them that you care about being presentable.
Make sure you are honest about your felonies, but try to be positive when providing any explanation. Focus on how you have grown and learned from these experiences and how finding employment is part of your growth process.
Application Links
Company: safelite.com
Careers: safelite.com/careers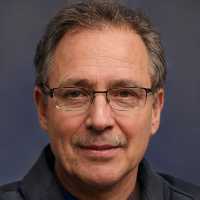 Hi I am Joseph Hartman, the editor at AllFelonsJobs.com. I am a father of two beautiful kids, a husband and a son. I put family first. It is in my nature to stand up and fight for the rights of people. I believe in fair opportunity for everyone.