TMC Transportation Company is a flatbed trucking and logistics company. They are located in the United States and has been in business for over 40 years.
When entering the workforce, felons are sometimes faced with the stigma that they are untrustworthy employees. This is an unfair thought and mostly untrue for a majority of the felons looking to change their lives for the better. By employers keeping an open mind and hiring felons, they are giving them a second chance at life.
About TMC
TMC Transportation Company is an American business specializing in flatbed trucking and logistics. With over 40 years in business, they are a large and respected trucking company in the United States.
TMC was founded in 1972 by Harold Arnett, when he purchased the trucking company, The Mickow Corporation. They are headquartered in Des Moines, Iowa, where they also have their training and maintenance facilities.
Though the company started small, with only 6 trucks, they are now the largest privately held flatbed trucking company in North America. They have earned many awards throughout the years, including a Top 10 2019 Military Friendly Employer award in 2019 and The Home Dept's Flatbed Carrier of the Year award in 2017.
Employees of TMC can be eligible for benefits such as paid vacation, health insurance, prescription drug coverage, dental insurance, vision insurance, disability coverage, a legal services plan, reimbursement accounts (for things like eligible healthcare and day care expenses), life insurance coverage, accidental death and dismemberment insurance, 401(k) with employer match, employee stock ownership plan, family assistance fun, and family-focused rewards and incentives.
Employers of TMC like working there because of the good pay and how family-oriented they are. Many go into detail of how supportive management is and the great conditions of the trucks in their company.
Does TMC Hire Felons?
Based on our research, TMC does hire felons. This is to say that having a previous felony charge will not automatically disqualify you for a position at TMC.
It is important to note that, like with any company, hiring policies are subject to change over time. It is important to be honest with an employer about your background, as this will show the employer that you are a potentially trustworthy employee.
Does TMC run background checks?
From our research, we have found that TMC does require background checks of all employees before they can start work. A background check will typically look into any previous convictions and will include a candidate's driving record if they are applying for a driving position.
Having a previous felony will not automatically disqualify you from a job at TMC. The company will consider each candidate's history on a case-by-case basis. However, a driving record that contains many moving violations or other marks on that record could lower your chances of being hired for a driving position.
Careers At TMC
TMC is a company that puts effort into supporting employees and being a family-friendly company. This is made clear by their family incentives and their offers for employees to own shares in the company. Below are 5 of the most common jobs available at TMC.
Maintenance Technician: Responsibilities include repairing and maintaining company tractors and trailers, using hand tools and precision measuring instruments, using machine tools, examining parts for defects and excessive wear, performing routine maintenance checks, and other related tasks.
Class-A CDL Shag Driver: Responsibilities include driving a no-tarp trailer, preloading pipe loads, checking the lot, conducting minor maintenance on trailers, and other related tasks. This position allows the driver to be home daily.
Local Yard Driver: Responsibilities include shuttling trailers on the yard, preparing the trailers for delivery, and other related tasks.
Class-A CDL Driver: Responsibilities include driving a flatbed truck throughout a specific region and other related tasks. Regional positions would have the employee back home on weekends.
Appearance Technician: Responsibilities include assessing condition of arriving equipment using a checklist, noting areas of equipment that are not up to company standards, scrubbing and rinsing outside of equipment, buffing and waxing equipment as needed, cleaning interiors of equipment, shampooing carpeted areas of equipment, and other related tasks.
Application Process At TMC
You can apply for a position with TMC by going online to https://careers.tmctrans.com/ and searching for a job based on the title or location. From there, fill out the application and wait for them to call you for an interview. If you do well during the interview, you can expect the company to guide you in taking the steps to get properly trained for your position rather quickly.
When filling out an application for TMC, make sure you are filling all parts out accurately and completely. It is a good idea to find a quiet space to do this and a time of day when you are least likely to be interrupted.
During the interview, make sure to answer questions fully and keep a positive attitude. It also might be helpful for you to ask any questions you may have. You want to make sure that you will be happy working for this company, so ask away!
TMC does run background checks and drug tests on their employees. They will be looking for any evidence of drug use, criminal history, and your driving record (for positions involving driving). Keep in mind that drug use will most likely disqualify you from working at TMC.
Be honest with your interviewer about your criminal history, as it will most likely appear on a background check. Briefly explain what happened and when, and focus on how you have taken the steps to change your life for the better since that time.
Application Links
Company: www.tmctrans.com
Careers: https://careers.tmctrans.com/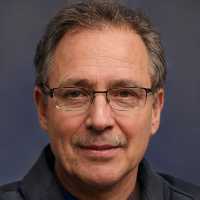 Hi I am Joseph Hartman, the editor at AllFelonsJobs.com. I am a father of two beautiful kids, a husband and a son. I put family first. It is in my nature to stand up and fight for the rights of people. I believe in fair opportunity for everyone.