TransAm Trucking is a company that employs truck drivers to haul freight. They believe that "trucking is a noble profession and truck drivers are noble people."
Felons deserve the right to employment, especially because of how crucial it is to the process of rebuilding your life. Companies like TransAm give felons that chance.
About TransAm Trucking
TransAm's truck drivers haul temperature-controlled freight across the Midwest, Mid-South, Northeast, and Southeast United States. They pride themselves on their customer service and safe, on-time delivery of freight.
TransAm Trucking started in 1987 in Kansas City, Missouri. When the company began, they only had 70 tractors and 100 trailers.
Now, the company has over 1,000 tractors and 1,900 trailers. Their investment in technology and their focus on environmental impact makes them stand out from their competitors.
New drivers at TransAm can receive a $2,500 sign-on bonus after 120 days of employment. Health insurance options are available, and the company provides a 401(k) retirement plan and paid time off. Tuition reimbursement for truck driving school is also available.
People enjoy working at TransAm Trucking because of the good equipment TransAm provides drivers as well as the busy workload. TransAm's motto that "trucking is a noble profession and truck drivers are noble people" describes their attitude toward their employees.
Does TransAm Trucking Hire Felons?
Yes, TransAm will hire felons. TransAm's application asks if you have been convicted of a felony or released from prison for a felony conviction in the last 10 years. They then state that a "Yes" answer to the question does not automatically disqualify you.
The specifics of the conviction as well as its relevance to you performing the job well are considered. Driving related offenses (such as DUIs) are taken very seriously, especially if recent.
Does TransAm Trucking Run Background Checks?
TransAm does run background checks, though the details of the background check vary by state. They will be done before you start the orientation process.
Check your local laws to see what is required to show up on a background check to have an idea of what the recruiters will see. This prepares you to explain anything that they may have questions about.
Careers At TransAm Trucking
The bulk of the career opportunities at TransAm are truck driving positions. However, they also have positions available at their Olathe, KS, Rockwall, TX, and Tampa, FL terminals.
Truck drivers drive freight to its destination. Applicants for truck driving positions must have a valid CDL-A license. However, TransAm does have tuition reimbursement available for those attending truck driving school to obtain their license.
Drivers cannot have any DUI convictions in the past two years, as well as no reckless driving violations in the last five years. There are also limits on the number of moving violations and accidents you've had in recent years.
There are several variations of driver positions available. You could drive as an independent contractor if you wish, or be a company driver. Company drivers use the equipment provided by TransAm, while independent contractors can bring their own equipment or lease through TransAm.
There are also regional driving positions available in Kansas City and Texas. The Kansas City positions allow for daily home time, but the Texas positions appear to require slightly longer trips.
Occasionally, there are positions open at the terminals for technicians to work on the trucks as well as a few other positions. Currently, there are very few, so the main job available is truck driving.
Application Process At TransAm Trucking
To apply at TransAm as a truck driver, go to transamtruck.com/careers and click on "I'm a driver, tell me more." Click on "Drivers Apply" to start the application or "Current Openings" to read descriptions of the various driving jobs. Non-driver applicants for technician jobs and other positions can apply through the "I'm a shop or office applicant, tell me more" button.
TransAm Trucking hires felons on a case-by-case basis, so it's in your best interest to be honest about your felony/felonies and explain how you have moved forward and learned from your experiences. Be positive when explaining to the interviewer.
In an interview, it is important to look professional, even though truck drivers spend most of their job in their truck. Wear clean and wrinkle-free clothes—maybe a button-up shirt tucked into some black or khaki slacks and closed-toed shoes.
If answering a question about why you left your last company, be respectful and careful about how you answer. Even if you left on bad terms, try to explain it in a way that shows the interviewer that you show respect to your employer even after you have left them.
Companies like to hire people that represent their company well, so go into your interview with a positive and professional attitude, and show them the traits that make you the right choice for the position.
Application Links
Company: transamtruck.com
Careers: transamtruck.com/careers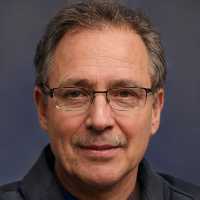 Hi I am Joseph Hartman, the editor at AllFelonsJobs.com. I am a father of two beautiful kids, a husband and a son. I put family first. It is in my nature to stand up and fight for the rights of people. I believe in fair opportunity for everyone.