Uber gets people from one place to another. They are all about helping people get where they need to go.
Like any group, felons have unique experiences and skills. They are a valuable part of society, and need jobs to contribute. This company rarely provides jobs to felons, but may sometimes hire them.
About Uber
Uber is a service that gets rides for people. It gives information about public transit, planes, and more. Uber also has drivers, carpools, and bike rentals. People sign up through a website or app.
Dara Khosrowshahi is the Chief Executive Officer (CEO) of Uber. This company is fairly new. It was incorporated in 2010 and has been growing for ten years.
Uber has a large network of people who give 15 million rides and deliveries each day. It began as a ride sharing app, but now has many other services.
Uber provides employee benefits to workers. For drivers, the benefits are flexibility and getting to see different places. For non-drivers, there may be 401k retirement plans, leave time, and more. Each job may have different benefits.
People like working at Uber because they know they are making a difference. The company changes the way people travel and live their lives.
Does Uber Hire Felons?
Uber's website does not say whether they hire felons. Our research elsewhere told us that they do not hire people who recently committed felonies.
Several online sources say that Uber does not hire anyone who committed a felony, sexual crime, or violent crime in the last 7 years. If the crime happened before that, they may hire the person.
Does Uber Run Background Checks?
To learn about Uber's background checks, go to the safety tab of their page at https://www.uber.com/us/en/safety/. This page says that they run background checks, and what they look for.
Their website says they check for driving violations, violent crime, and more. Uber runs checks before workers begin driving, and once a year after that.
Careers At Uber
The focus of an Uber worker is to get people from one place to another. Uber hires people to make software and improve their app, and for other jobs that keep them running.
Drivers are the most common type of worker. If someone wants an entry level job at Uber, driver is the job they want. They can drive people or deliver things.
Drivers' main job is getting people from one point to another. They get rewarded for referring people to the app, and get rated by each client they drive.
Working as a driver means working with strangers every day. It also means being out on the road a lot. This is why Uber has many safety features to give drivers emergency support.
Drivers and delivery drivers have many tools to make the job convenient. They can set where they want to go in the app, and the app will look for people trying to travel in the same direction.
Delivery drivers bring food to people. This is part of the Uber eats app. They can deliver by car, scooter, or bike.
Application Process At Uber
To apply at Uber, go to https://www.uber.com/us/en/careers/. Click "job search" in the top right corner of the page, and type your location to search. To work as a driver, go to https://www.uber.com/us/en/drive/ and fill in your information.
Applicants should give correct information when applying. This tells Uber that they are honest. If their felony meant Uber would not hire them, Uber will find out during the background check, anyway.
If there is an interview, explain the felony if asked. They may hire people with felonies from over 7 years ago, so they know that people can change. Stress that the crime was in the past.
Most information says that Uber does not do interviews for drivers. If they do an interview, focus on why they should hire you. Show that you will be responsible.
Uber drivers get feedback from riders. Treat riders well, but be aware that they are strangers. Avoid any traffic violations that will show up in the yearly background check.
Application Links
Company: https://www.uber.com/
Careers: https://www.uber.com/us/en/careers/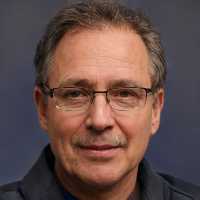 Hi I am Joseph Hartman, the editor at AllFelonsJobs.com. I am a father of two beautiful kids, a husband and a son. I put family first. It is in my nature to stand up and fight for the rights of people. I believe in fair opportunity for everyone.